We are pleased to introduce ourselves as M/S Abukalifa Technologies (ABK), with head office in Qatar.ABK Technologies has positioned itself as leading company in Qata, with more than 20 years presence in Qatar and gulf market, with more than 200 plus staff base. We are serving more than 120 clients. ABK Technologies covers a wide range of services introducing IT infrastructure, IT solutions, Bussiness connectivity solutions, power solutions UPS (APC), Standby power systems, surveillance security system, Card Plastics (EMV cards ,contact less cards, privileged cards) HVAC and office automations.
Why Choos US
We offer ultimate solutions for your businesses ensuring that legal procedures has taken place. Fast, expert, accurate, trusted, professional, strong local networks and having great contacts and long years of experienced. Having strong knowledge about IT infrastructure, IT solutions, Bussiness connectivity solutions etc.
our strength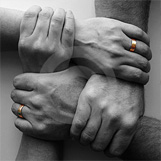 ABK Technologies is the sole representative in the state of Qatar for some of the largest multinational companies in the world. We have integrated a team of highly skilled professionals who are proficient in their domains.
ABK technologies have developed into one of the most successful trading companies in the state of Qatar with widely diverse business interests and product lines.